People With Type 2 Diabetes May Live Longer by Giving Up Sugary Drinks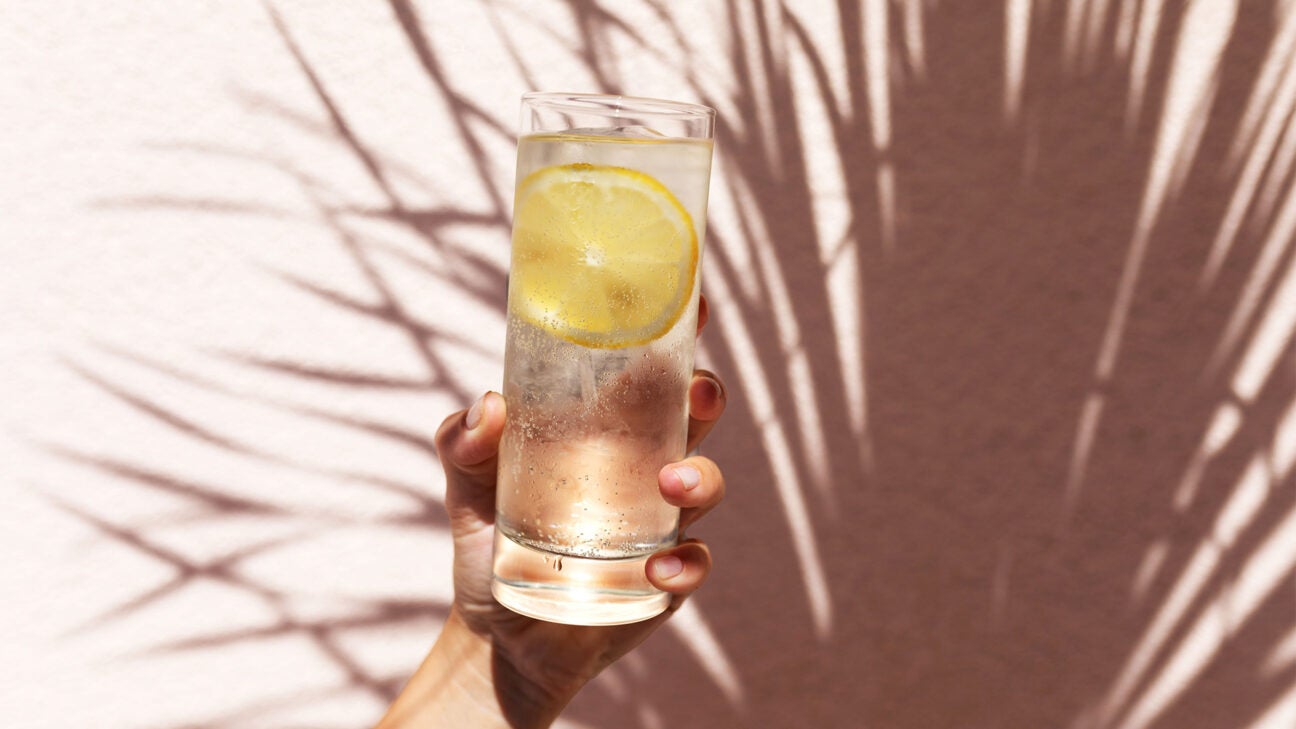 Switching drinks with added sugar for beverages like tea, coffee, and water, reduced mortality risk for those with type 2 diabetes, according to new research
The study used data from over 15,000 people over the course of 38 years
Experts suggest that education, powered in part by this study, is the way forward to decrease these risks.
A new study, published in The BMJ, has found that drinking sugar sweetened beverages increases the risk of death, including from cardiovascular disease, for those with type 2 diabetes. 
The study found people who drank the most sugary beverages had a 20% increase in mortality risk.
Dr. Keith Hopkins of Strive Health based in Denver, Colorado, says that these results confirm what has been known in the field for a long time.
"The more we've looked into it, we've seen that sugary drinks in general decrease the total amount of time you spend on this earth," Hopkins said. "So I think, in our hearts and our guts, we've known this, but it's adding more data, more armory, to getting this data out to our patients."
One sugary drink per day can drastically increase risk of mortality
The research drew from two long-running projects: the Nurses' Health Study and Health Professionals Follow-up Study, with both running from the 1980s until 2018. In total, this study on type two diabetes included 15,486 people with the condition, 73.6 % of them being women. 
The average length of follow up was 18.5 years, with data being updated via follow up questionnaires every two to four years.
For each serving per day of sugar sweetened beverages, a participant's risk rose, on average, 8% when it came to all-cause mortality.
The level of mortality risk also dropped at varying rates depending on what beverage was being substituted for the sugar sweetened beverage. Coffee saw a 26% reduction, tea was at 21%, plain water stood at 23%, and low fat milk was at 12%.
Dr. Ana Maria Kausel, an endocrinologist at telemedicine-based practice Anzara Health, says that this study shows how hidden sugars in drinks can affect your health.
"Everybody thinks about food first. But I always, always tell…them to think more about the calories they drink rather than the calories they eat," Kausel said.
Hopkins said this study shows how diabetes can take a toll on overall health and mortality.
"It's almost like the human body walks along an edge. If you do not have diabetes, you're a good five feet from that edge," Hopkins said. "But if you're diabetic, you're inches from the edge, and everything you do: smoke, inappropriate exercise, inappropriate eating, veers you more and more towards falling. So… that study shows that we need to be more careful with the diabetic patient."
In an accompanying editorial Nita G Forouhi, PhD, professor and program leader at the Medical Research Council Epidemiology Unit, University of Cambridge School of Clinical Medicine, said the study finds the "choice of beverage clearly matters."
"Although the evidence is less clear for artificially sweetened beverages and fruit juice, it is reasonable to shift the focus to drinks that are most likely to have positive health impacts: coffee, tea, plain water, and low fat milk," Forouhi said in the editorial. "One important message is that having diabetes does not have to be especially restrictive, as the new study's findings in this patient group are broadly similar to those of earlier research in the general population."
The best of the "healthy" beverages
While the study did see a decrease in all-cause mortality and cardiovascular risk when participants switched to artificially sweetened beverages (ASBs),like low calorie cola, from those sugar sweetened options; they also saw a decrease when people switched from ASBs to coffee, tea, or water.
Kausel calls the marketing machines of beverage companies "infinite" and that part of the issue is that beverages that often have high sugar levels, like juices and smoothies, are often thought of as inherently healthy. 
Healthy drink options
The American Diabetes Association says if you want to cut sugar from your drinks you don't have to be stuck solely with water.
Their top recommendations for drinks with little to no sugar include:
Unsweetened iced tea
Seltzer
Diet soda
Unsweetened hot tea